[phpBB Debug] PHP Warning: in file [ROOT]/includes/session.php on line 1045: Cannot modify header information - headers already sent by (output started at /home/courtrec/public_html/index.php:116)
[phpBB Debug] PHP Warning: in file [ROOT]/includes/session.php on line 1045: Cannot modify header information - headers already sent by (output started at /home/courtrec/public_html/index.php:116)
[phpBB Debug] PHP Warning: in file [ROOT]/includes/session.php on line 1045: Cannot modify header information - headers already sent by (output started at /home/courtrec/public_html/index.php:116)


June 13th, 2023
HD Remaster for Ace Attorney 4-6 Announced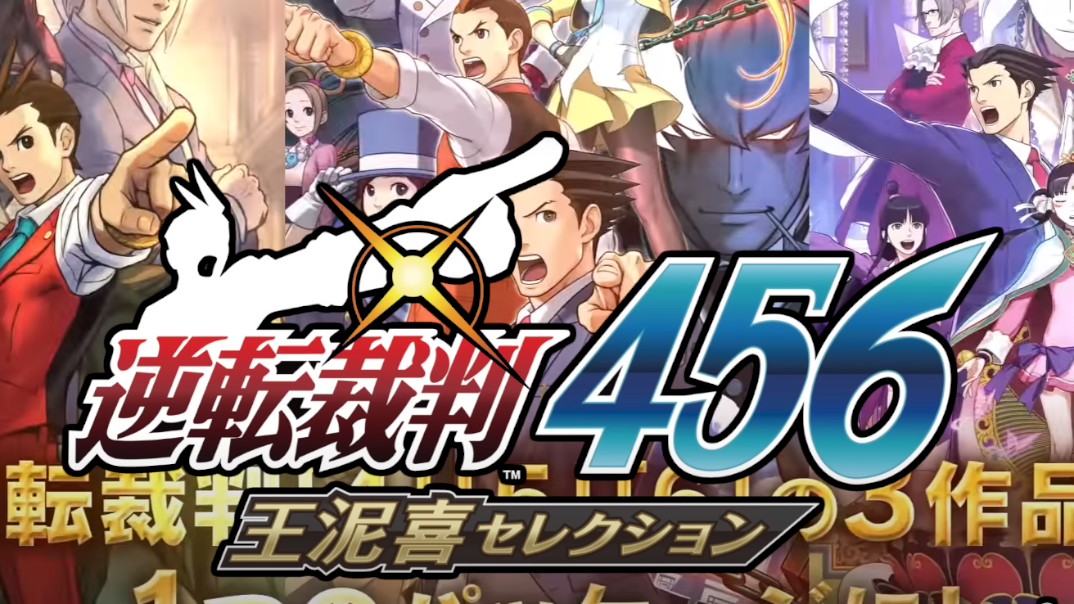 Due to the large gap in time, as well as the bridge between the Nintendo DS and 3DS, not everyone viewed
Apollo Justice: Ace Attorney
as an entry into a second trilogy the way the first three Phoenix Wright games are known for, but good news is here!
But given how often Capcom has re-released the Ace Attorney games with upscaled artwork and graphics, it isn't surprising that the three games are being ported in HD, as well as to this generation's consoles (Nintendo Switch, Steam, Playstation and Xbox).
After remastering and localizing
The Great Ace Attorney
, this announcement is not surprising.
In fact, this is the first time that this trilogy will include a language option for French, German, Korean, and Chinese, so it is the trilogy's first Worldwide localization!
Capcom is a little heavy on remakes and remasters, but there's always value as well as good business in taking the assets of their older works and making them look even nicer.
The
Japanese
and
English
trailers indicates that the interface and visual style will be similar to the previous HD remasters.
This title will be released in early 2024.
Reply || Read Comments
By Honey Pie
February 26th, 2023
Apollo Justice Storyline Coming to TEPP?N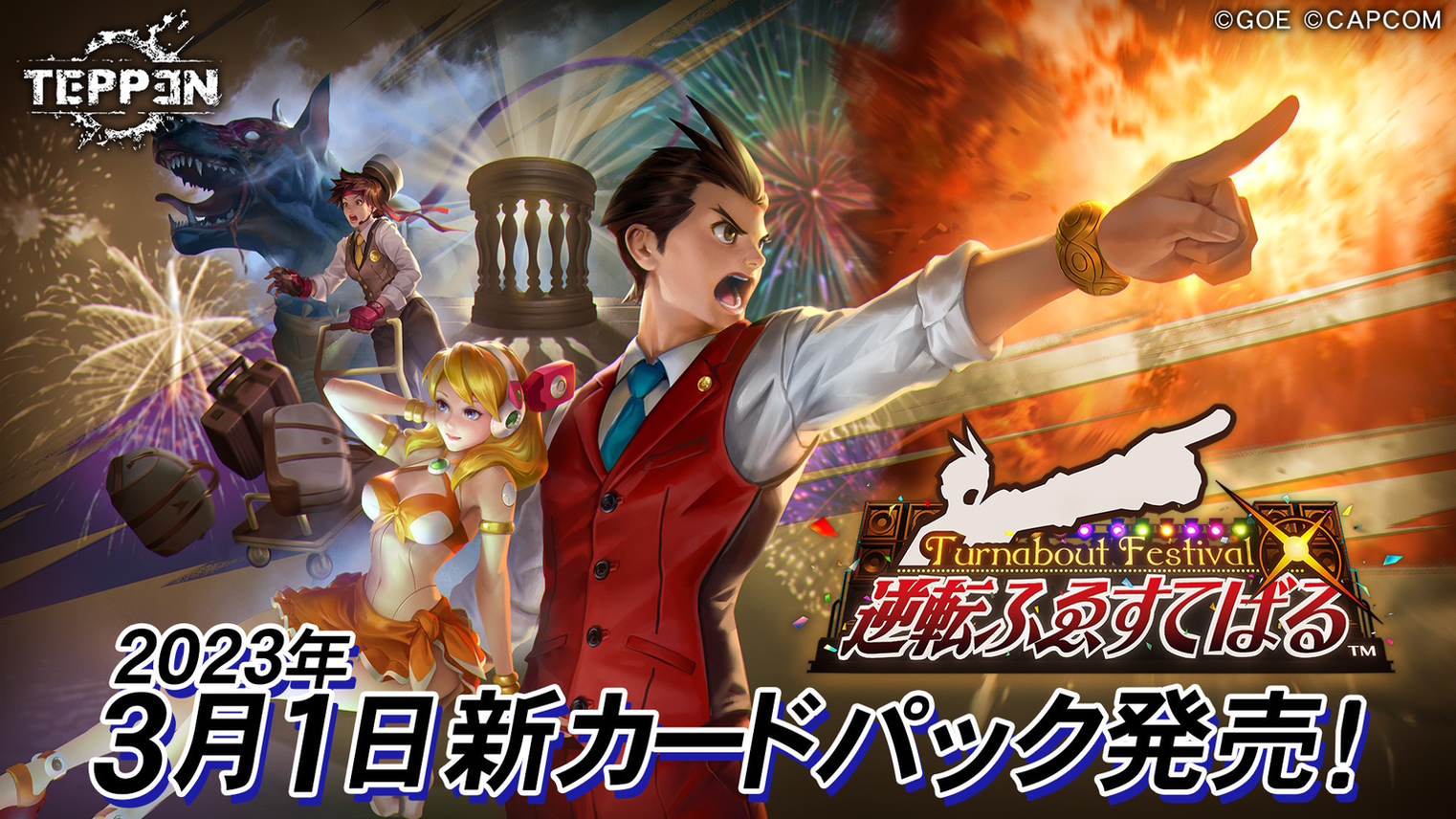 TEPP?N
, the free digital collectible card game developed as a crossover project between
GungHo Online Entertainment
and Capcom has included numerous opportunities for Ace Attorney it be included. It's almost like seeing Marvel vs. Capcom 3 take a more modern form!
Back in May 2021, Capcom added a Phoenix Wright-themed card set as one of their numerous free expansions to this game, featuring an episode called
Ace vs. The People
.
Now they have announced a second Ace Attorney-themed deck, featuring the story and characters from Apollo Justice. It's being released with an episode called
Turnabout Festival
. The storyline of this expansion is going to feature courtroom battles between
Apollo Justice
characters and
Resident Evil
characters.
Here is the trailer!
An English Trailer and informative video has also been released.
The detailed artwork in this game bares a resemblance to the works of George Kamitani's art design in games like
Odin Sphere
and
13 Sentinels: Aegis Rim
, although he doesn't happen to take part of the art team of this game.
More information on this new Apollo Justice expansion, Turnabout Festival, can be found on their
website
.
Reply || Read Comments
By Honey Pie
February 9th, 2023
Ghost Trick Remaster Announced
Yesterday's Nintendo Direct revealed a new port of Ace Attorney creator Shu Takumi's 2010 DS game "Ghost Trick Phantom Detective". Although the game isn't necessarily Ace Attorney related, it shares a similar brand of humour and features a detective story with puzzle-solving gameplay elements.
A port of the game was already released on mobile devices back in 2012, but now a full HD remaster is coming to PC and Consoles later this year, complete with a few additional elements including a gallery, music player and some picture slide-puzzles referred to as "Ghost Puzzles".
You can watch a trailer for the new port and see more details about the release on the game's
website
.
Reply || Read Comments
By Toatali
September 25th, 2022
June 10th, 2022
Ace Attorney Trilogy Re-released on iOS, Android
Yes, it's that time of year again - the newly remastered version of the
Phoenix Wright Ace Attorney Trilogy
has been released onto a new platform; iOS and Android. You could previously buy an HD version of the Trilogy on your phones, but it was known for being plagued by bugs and spelling errors. Since then, the Trilogy has had a complete graphical upgrade for next-gen consoles, which is the version that is now being released on phones.
You can purchase the game on iOS
here
, and on Android
here
. A limited time discount is available until June 15th, so if you're planning on buying or recommending to a friend, I'd do it sooner than later.
Reply || Read Comments
By Toatali
May 26th, 2022
2022 Sprite/3D Model Competition
Court Records Forum User and accomplished sprite artist
SuperAj3
has set up a 2022 Ace Attorney Spriting and 3D Modelling Competition, and entries are open from now until the 8th of July this year. Entrants must provide a brand-new original character drawn or modelled in the style of the Ace Attorney games for the chance to win some AA themed prizes.
You can find out more about the competition and enter it by clicking the link
here
.
Reply || Read Comments
By Toatali
October 12th, 2021
Ace Attorney Celebrates its 20th Anniversary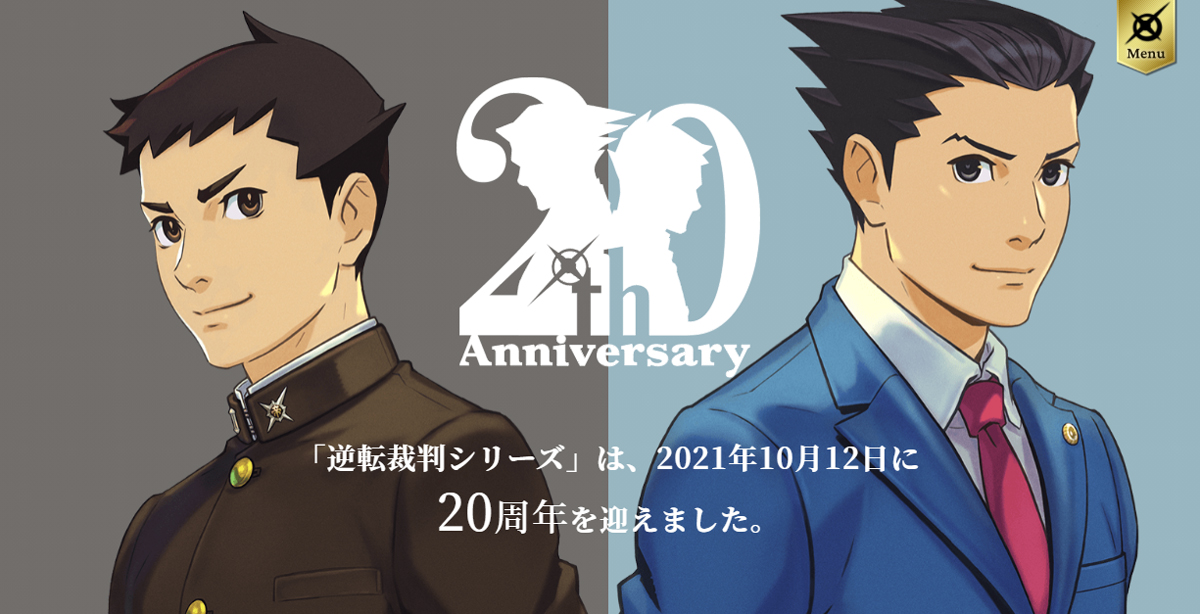 The first Ace Attorney game was released today, October 12th, on the Game Boy Advance in Japan 20 years ago. For the festivities, Capcom has opened a new
website
, which details various goods and events being released in Japan to coincide with the anniversary. The site will continue to be updated over the coming days, with a section on the series' history being left incomplete for now. The opening message on the site mentions the series will continue in various forms, and we here at Court Records look forward to seeing what they all are.
For now, it's time to celebrate the anniversary - whether that's starting a fresh replay of the Trilogy or simply screaming "Objection" into the void.
Happy Birthday, Ace Attorney!
Reply || Read Comments
By henke37
July 26th, 2021
The Great Ace Attorney Chronicles Releasing Worldwide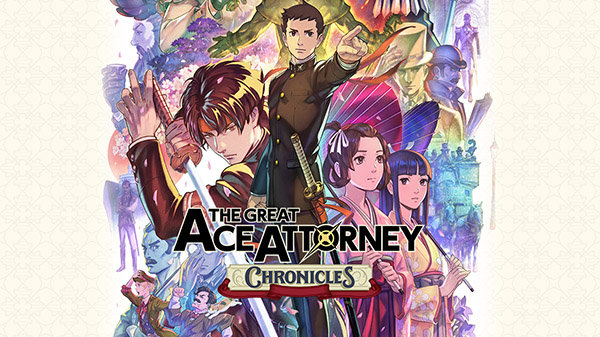 The Great Ace Attorney Adventures, originally released in Japan under the name "Dai Gyakuten Saiban (?????)" was first released in Japan in July 2015. The game was first teased in a Japanese only Nintendo Direct a year before that, with only the information that Shu Takumi was working on a new Ace Attorney project. With only one game left untranslated thus far, non Japanese Ace Attorney fans would have had no reason to believe that they would be left waiting six whole years for the game to finally be translated and officially released worldwide.
For those who have played the game, either in the original Japanese or through the fan made translation worked on tirelessly throughout the waiting period, this new release offers the chance to experience the adventures of Ryunosuke and
Sherlock
Herlock Sholmes afresh, in beautiful HD on Switch, PS4 or Steam.
For those who weren't able to play the games before, today marks the ever exciting release of two brand new Ace Attorney games, ones which have been teased and hyped up for longer than the gap between any Japanese and English release in the series so far.
The Great Ace Attorney Chronicles is now available on
Switch
,
Playstation
and
Steam
in some regions, and will release within the next day in other timezones. You can follow us here or on twitter for any news about the series post release of this game, but for right now - The game is afoot!
Reply || Read Comments
By Toatali
April 21st, 2021
The Great Ace Attorney Chronicles Announced
After a 6 year wait, the original Dai Gyakuten Saiban game and its sequel have finally been announced for the West, in the form of The Great Ace Attorney Chronicles. The package will be released on Nintendo Switch, PS4 and Steam on July 27th. The collection includes both games along with some additional DLC. One mode completely new to the series is a story mode which eliminates the need for puzzle solving and evidence hunting.
You can watch a trailer for the games and find out new information
here
, and we will keep you updated on new information regarding the game as it is announced.
Reply || Read Comments
By Toatali
April 10th, 2021
New Details about the Great Ace Attorney Localisation
New details about the oft-rumoured localisation of the Great Ace Attorney games emerged at tonights Ace Attorney Orchestra Concert. This includes the name of Dai Gyakuten Saiban 2 as "The Great Ace Attorney 2: Resolve", the name of one of the defendants as Albert Harebrayne and the central new mechanic as "The Dance of Deduction".
An official announcement is expected to come soon.
Reply || Read Comments
By Toatali