[phpBB Debug] PHP Warning: in file [ROOT]/includes/session.php on line 1045: Cannot modify header information - headers already sent by (output started at /home/courtrec/public_html/index.php:131)
[phpBB Debug] PHP Warning: in file [ROOT]/includes/session.php on line 1045: Cannot modify header information - headers already sent by (output started at /home/courtrec/public_html/index.php:131)
[phpBB Debug] PHP Warning: in file [ROOT]/includes/session.php on line 1045: Cannot modify header information - headers already sent by (output started at /home/courtrec/public_html/index.php:131)


September 13th, 2018
Nintendo Direct 13/09
There's a new Nintendo Direct today, and we'd love it if you came and watched it with us! We're hosting the stream as usual at
http://cytube.court-records.net/r/CR
. The Direct is 35 minutes long and airs at 3pm PT/6pm ET/11pm BST/Midnight CEST. Because of the Ace Attorney event at TGS in a little over a week, we're not expecting any Ace Attorney news, but you never know...
We hope we'll see you there!
Reply || Read Comments
By Toatali
September 8th, 2018
September 6th, 2018
Ace Attorney Panel at TGS 2018
Capcom have announced an Ace Attorney panel for this year's Tokyo Game Show. The panel will be held on the 22nd of September from 16.00 JST (3.00 EDT, 00.00 PDT, and 8.00 BST) will last for approximately 40 minutes. Ace Attorney series producer Motohide Eshiro and game designer Shinsuke Kodama will be in attendance.
The panel has been described as 'unmissable for Ace Attorney fans' so hopefully there'll be some interesting news to come out of it.
Source
Reply || Read Comments
By Toatali
August 30th, 2018
Ace Adventurers Fanzine
A 28 page illustrated zine, made by fellow Ace Attorney fans has just become available for pre-order. The Ace Adventurer Zine is an RPG fanzine that gives that gives our favourite attorneys some new weapons to point with, the more the merrier! Help support the Ace Attorney fan community by purchasing or showing your support on twitter!
If you have an Ace Attorney related fan project you'd like CR to promote, make sure to DM us on twitter!
You can find out more details at the twitter
https://twitter.com/aceadventurers
And you can preorder the zine at
https://aceadventurer.bigcartel.com/
Reply || Read Comments
By Toatali
August 3rd, 2018
July 7th, 2018
Anime Expo News Roundup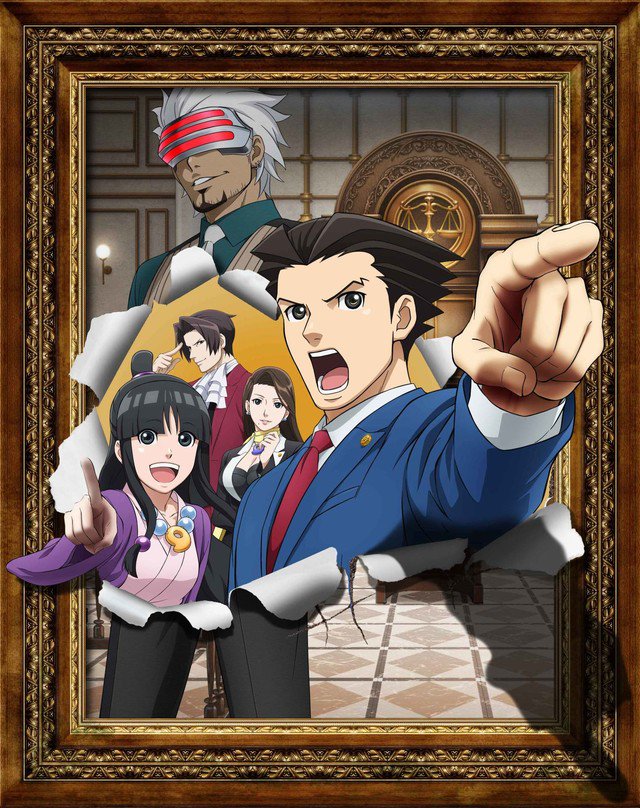 An Ace Attorney Anime panel was held yesterday at Anime Expo, and it bought some new news about the upcoming season 2 of the AA Anime. The anime, which will begin on October 6th in Japan, is set to adapt Trials and Tribulations as well as recapping the Lost Turnabout (presumably to introduce Maggey to the anime). At the panel, Shu Takumi also confirmed new anime-exclusive content, including a new story set on a train. A new trailer was aired at the panel, but as of the time of writing has yet to be posted online.
The website for the show has also been updated, with some new renders of Godot and Larry in his security suit on the characters tab.
You can find that here.
Reply || Read Comments
By Toatali
June 27th, 2018
June 8th, 2018
Come watch E3 with us!
E3 2018 is just around the corner, and as usual, we'll be streaming most of the conferences at
http://cytube.court-records.net/r/CR
! Follow us on
twitter
to see when we're going live, and come and chat with us while we watch the latest exciting adverts.
Looking forward to seeing you all there!
Here's a timetable of the events so you can see which ones to catch:
Reply || Read Comments
By Toatali
May 29th, 2018
May 19th, 2018