Anime Expo News Roundup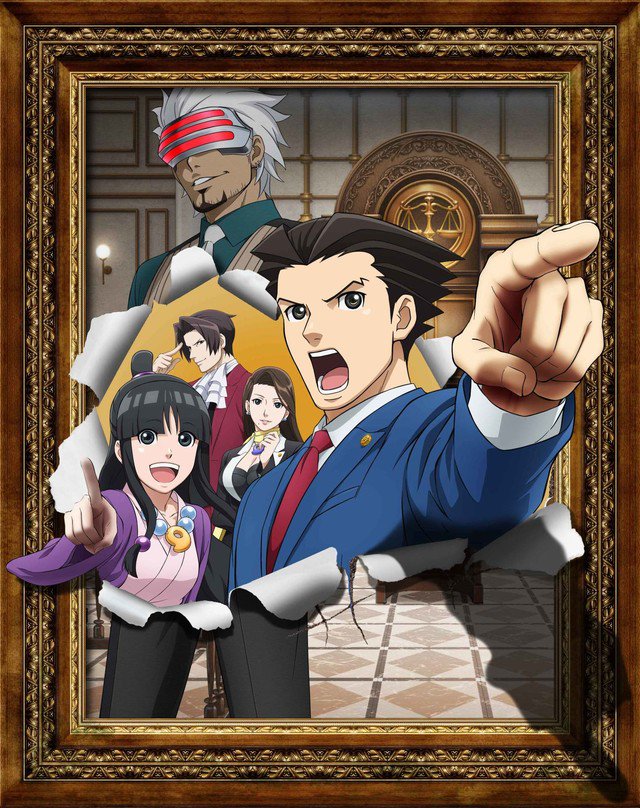 An Ace Attorney Anime panel was held yesterday at Anime Expo, and it bought some new news about the upcoming season 2 of the AA Anime. The anime, which will begin on October 6th in Japan, is set to adapt Trials and Tribulations as well as recapping the Lost Turnabout (presumably to introduce Maggey to the anime). At the panel, Shu Takumi also confirmed new anime-exclusive content, including a new story set on a train. A new trailer was aired at the panel, but as of the time of writing has yet to be posted online.
The website for the show has also been updated, with some new renders of Godot and Larry in his security suit on the characters tab.
You can find that here.
Reply || Read Comments
By Toatali
Dai Gyakuten Saiban 2 released for Android and iOS!!
DGS2 is now available on the Google Play!
And it doesn't look like Capcom has announced this yet or anything, so this scoop is a
Court-Records exclusive
.
Google Play isn't region-locked (although you'll have to make a secondary profile), and if that wasn't awesome enough already, it only costs 1980 yen. You'll still need to know Japanese to enjoy it, but if you haven't picked up DGS2 yet because you don't have a Japanese 3DS or it was just too expensive to get ahold of (or you just want to support the franchise financially), this is the perfect chance!
No word of an iOS release, but we're keeping our eyes peeled; given that this doesn't seem to have been officially announced yet and they often release ports for both, an iOS version becoming available soon is probably a safe bet.
And last not but not least, please give a very special thank-you to uwabami for discovering this.
Spoiler: screenshots (case 1)
UPDATE:
iOS version released as well!
Reply || Read Comments
By Bad Player
A New Chapter of Trials for Court-Records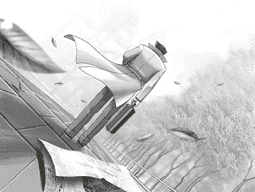 (No, I didn't get an innocent person found guilty of murder, this image just seemed appropriate.)
Hey everyone,
In 2006, I was barely into high school, and I had no idea this weird lawyer game whose forums I'd just signed up for would become a huge part of my life. Seven years ago,
Phoenix Wright was disbarred
I joined Court-Records' staff as a moderator. Two years later, Croik and Wooster asked me to take over as an admin (or, more accurately, I logged in to find my name green, but that's neither here nor there.) In the five years since then, I've learned a lot, seen several Ace Attorneys come and go, been lucky enough to host
some contests that show off how talented this fandom is
, met some great people, and had, uh, mixed success in keeping the site up to date.
Anyone who knows me IRL can attest that I have a bad habit of trying to handle everything in a project on my own, and it turns out that that's not a great model for running a site - especially when your free time to do so gradually vanishes over the years. My job has been taking up more and more of my time and energy, and I'm long past the point where I can give C-R the attention it deserves - and to be 100% honest, I'd like to use the free time I do have to focus more on creative work (writing and gamedev).
As of May 1st, I'm stepping back from C-R as a staff member.
I won't be vanishing into the ether entirely - I'm sure I'll be around for new AA news and games - but I will be aiming to make a fairly clean break from working on the site.
But don't worry - one of the big lessons I learned as admin was that it takes a village, and I'm happy to say C-R has plenty of staff and community members who are stepping up to expand their roles and take over my duties:
General Luigi will help run the forum and field questions and mail to C-R as a general admin (hence our little April Fools' gag).
Bad Player will do much the same.
Toatali will help as a mod here and on the Discord, manage our social media, and help post English AA news.
Henke will continue to work on the redesign and backend of the site.
Cyreb will continue to work on the redesign and frontend.
Lumos will help manage copywriting assignments to get our missing content (episode summaries, etc.) written.
No Comment, Spirati, and Thomasfish will be working to get the site updated with missing game assets, the results of the above copywriting, and so on.
And we're always open for more help - if there's an area you'd like to lend a hand, don't hesitate to reach out. In particular, it never hurts to have folks who can speak Japanese and keep an ear out for news (though we probably won't be hearing much about the next AA until TGS.)
You may notice there's no one "head admin" in the above, and that's very much by design. We each have our skills and passions, and after trying to juggle everything myself these past couple years, I'm of the firm belief that a lot more gets done when everyone's got their own area to oversee.
I can't thank the above staff enough for helping out all these years (even as we've had periods of nearly grinding to a halt) and continuing to do so after my departure. I'd also like to shout-out the staff of our shared Discord for keeping things there running smoothly and helping spearhead a lot of fun new projects (like
this upcoming game jam!
) - I think a lot of good stuff is going to come out of that in the years to come.
My only regret is that I haven't done more done to leave things in a little better shape for the new crew. Of course, the internet's a wildly different placei n 2018 than it was in 2006, so I'm realistic about how active C-R's forums are - but I do wish I could've been more on top of keeping the main site up-to-date, been more proactive in keeping the forums friendly and welcoming, and been able to drive the new redesign out. But I've got every confidence that our new+old team will do a much better job at all of that than I ever could alone.
If you'd like to keep in touch, I'll still be around the Discord, and you can find out more about what I'm up to on my Twitter (
@boltgsr
).
Thank you all for these past seven (or twelve!) years - it's been quite a ride.

-Bolt
Reply || Read Comments
By Bolt Storm