[phpBB Debug] PHP Warning: in file [ROOT]/includes/session.php on line 1045: Cannot modify header information - headers already sent by (output started at /home/courtrec/public_html/index.php:130)
[phpBB Debug] PHP Warning: in file [ROOT]/includes/session.php on line 1045: Cannot modify header information - headers already sent by (output started at /home/courtrec/public_html/index.php:130)
[phpBB Debug] PHP Warning: in file [ROOT]/includes/session.php on line 1045: Cannot modify header information - headers already sent by (output started at /home/courtrec/public_html/index.php:130)


April 22nd, 2017
Ace Attorney Art Gallery Interview Fuse (Character Designer)
https://www.pixivision.net/en/a/2383
It's already a week old, but I don't think this has been posted yet? Pixivision has an exclusive interview with character designer Fuse (AA5, AA6) because of the Ace Attorney Art Gallery.
Reply || Read Comments
By Ash
April 18th, 2017
DGS2 in Famitsu 4/20: More episode 1+2 info
While it looks to mostly be recapping what was shown on yesterday's livestream,
Famitsu has a big DGS2 article in its next issue
, which releases on April 20th. In addition to screens, character art, and coverage of
what we learned yesterday
, there'll be a "Great Turnabout Newspaper" column that will feature articles on various DGS characters and settings, and comments from producer Eshiro.
We'll provide scans once they're available!
[
Court-Records is looking for a copywriting manager!
]
Update:
No significant new info in Famitsu, though you can view the scans at
Japanese Nintendo
. Eshiro does comment that Asougi got a piece of DLC pretty much entirely because of his popularity amongst fans though, lol.
On the Layton side of things, the article is mostly just re-introducing the game, noting that they wanted the game to be more comical and smaller-scale than the past Layton games. As a nod to series fans, it looks like Stachenscarfen and Granny Riddler will be appearing, and the article wonders where Layton himself is and if Sherlo could be connected to Luke's ability to talk to animals.
Spoiler: DGS2-1 Character art
Reply || Read Comments
By Bolt Storm
April 17th, 2017
April 16th, 2017
AA 15th anniversary livestream on Monday; how to watch
As was announced last month
, Capcom is holding a 2-hour NicoNico livestream
tomorrow, Monday April 17th
to celebrate 15 years of Ace Attorney and show off new information on
Dai Gyakuten Saiban 2
. The hosts will also show off comments and fanart they've received, reveal the results of a series-wide character popularity poll, and revisit the history of the AA series.
The show starts at 9 PM Japan time, which translates to noon UTC, 8 AM ET, and 5 AM PT; the show itself is scheduled to run for 2 hours.
If you're not familiar with NicoNico, it prioritizes paid members over free members when it comes to watching livestreams, and guests can't watch at all. To try and alleviate this,
we'll be restreaming the show over on CyTube
, which also gives the benefit of letting people chat as we watch. However,
we can't guarantee the restream will run for the entire period
, so we'll have
a link to the official NicoNico page
available. Of course we hope everything goes smoothly, but just being realistic here!
See you all then!
[
Court-Records is looking for a copywriting manager!
]
Reply || Read Comments
By Bolt Storm
April 16th, 2017
Court-Records is looking for a copywriting manager!
I know, I know, another CR help wanted ad? Stay with me here...
For the past couple of years, CR has been working on
a total site revamp
, and a big chunk of that work is rewriting or completing the content we have on the site today. Unfortunately, every time we've tried to get copywriting up and running, it's crashed and burned - not because of the volunteers who come to us to write, but because we don't keep track of what needs doing and who handles it well.
Put another way, we've faceplanted hard on project management the past couple of years. Most of our staff is either busy with full-time work/college or just doesn't have the skillset to manage individual work items like this. It's not fair to the people who've offered their time over the years, and it's not good for the site.
We're looking for someone who can help with the following things:
Completing a list of what we're missing from the current site and what needs to be rewritten
Scouting and hiring copywriters
Prioritizing what needs to be done and assigning it to writers
Following up with writers if needed to make sure progress is happening
Keeping track of all the work that's been done and handing out new assignments
We realize it sounds like a lot, but that's because... it is! The last few years have been a painful lesson that we can't stretch ourselves six ways at once. So we're really looking for someone who's got the drive and organization to keep track of all this. Note that you
don't
have to be a writer for this - on the contrary, we'd rather have someone who can just focus on keeping all the wheels spinning. Nor do you have to be versed in website dev - this work'll likely be done through Google Docs, and if anything more advanced is needed, we'll be happy to teach you on the job.
If this sounds like something you'd be interested in, let us know, either here or via email (courtrecord [at] gmail)! We'd truly appreciate it - CR has always been a volunteer operation, and we need all the help we can get.
Reply || Read Comments
By Bolt Storm
April 12th, 2017
UP: DGS2 out 8/3 in Japan! Lady Layton out 7/20 worldwide!
We weren't expecting much in the Nintendo Direct today, but we got two big pieces of Japanese release date news:
Dai Gyakuten Saiban 2 will be released August 3rd, 2017
, and
Lady Layton will be released July 20th
in Japan!
The Japanese title of Lady Layton has also been revised to "Layton Mystery Journey: Katrielle and the Millionaire's Conspiracy". No word yet on if the English title will be changing as well.
More DGS2 info will be coming in next week's 15th anniversary livestream.
UPDATE 4/13/17:
Following up on yesterday's Japanese announcements, Level-5 has confirmed that
Layton's Mystery Journey: Katrielle and the Millionaire's Conspiracy
(formerly Lady Layton, final English title TBD)
will be releasing worldwide on July 20th for iOS and Android!
However, the international 3DS version will
not
launch the same day.
The iOS/Android version will be 1900 yen in Japan and will allow players to experience the game's main story start to finish, although in-app purchases will be available (details TBA). The game will be playable in Japanese, English, French, German, Spanish, Italian, Dutch, and Korean.
[
Via Level-5 PR
]
Reply || Read Comments
By Bolt Storm
April 12th, 2017
Come watch Nintendo Direct with us! (4/12)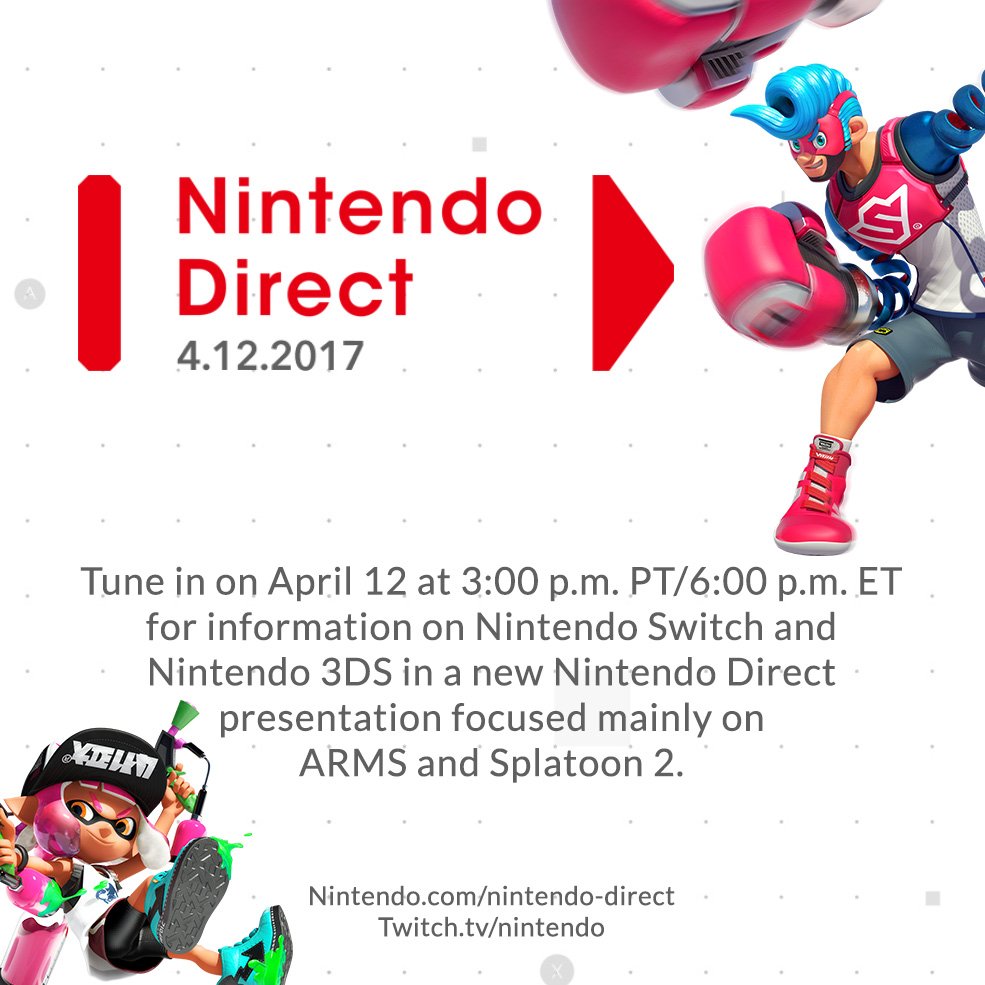 It's been a few months since we've done this, but this feels like a good warm-up for the 15th anniversary stream next week, eh?
Nintendo will be holding a Nintendo Direct at 3 PM PT/6 PM ET/0:00 CEST/7 AM JT. While the focus of the Direct will be on Arms and Splatoon 2 (read: don't expect any Ace Attorney news), they'll also be touching on other upcoming 3DS and Switch games.
As usual, we'll be hosting a livestream and open chat on Cytube, so come join us, watch with some fellow AA fans, and get ready for the AA livestream next week
!*
*We think we'll be able to stream it, but in the event we can't, you are all free to point at this post and say it was very silly of me to write that.
Reply || Read Comments
By Bolt Storm
April 1st, 2017
We are now Takumi-Records!! [April Fools]
While Ace Attorney is now a massive media franchise with tons of games, merchandise, an anime, stage plays, manga, operas, a movie, escape games, novels, and, best of all, pachinko machines, it all started with a quirky little adventure game for the Gameboy Advance in 2001 whose original form would never leave Japan. The DS re-release eventually came to the West, and with its clever writing, intriguing mysteries, quirky characters, and awesome music developed a small but committed cult following that has developed into the large fanbase today.
Unfortunately, the so-called "Ace Attorney" games of today are nothing like the witty, well-crafted origin of the franchise. And this degradation of the series can be traced to one man: Takeshi Yamazaki. He is the reason we have these bizarre games with 18 year old defense attorney psychologists and trials based on spirit channeling. He is the reason the series strayed from its path of
normal
legal dramas, like 13 year old prosecutors and parrots as witnesses. He is the reason the franchise has become the unrecognizable abomination it is today.
People who know me probably already know of my dissatisfaction with Yamazaki's first main series game. I tried to give him another chance, but that too simply didn't hold up. Consequently, the rest of the staff* and I have decided to return this site to its roots, and devote it to the games that we fell in love with, rather than the series as a whole. From now on we will be "Takumi-Records," a fansite dedicated to games made by the genius who has brought us amazing adventures involving quirky lawyers, stylish ghost detectives, and time-traveling dinosaurs, Shu Takumi.
Only
. We will no longer tolerate any discussion or mention of Yamazaki or the games he created... not that he made any games, of course. After all, Apollo Justice was the last main series Ace Attorney game made, and the only games since then have been PLvAA and DGS.
*: One member of the staff, Gerkuman, refused to denounce Yamazaki and pledge unending loyalty to Takumi. He has since been dealt with.
Reply || Read Comments
By Bad Player
March 31st, 2017
DGS2 to be playable at Monster Hunter Championship 2017
Well, this feels familiar. Much like its predecessor did two years ago,
Dai Gyakuten Saiban 2
will be going on tour at the
Monster Hunter Championship
from April to June!
Attendees to the championship events will be able to play a demo of DGS2 and get some special goods (details TBA). The events will run in Tokyo on April 23rd, Nagoya on April 30th, Fukuoka on May 7th, Osaka on May 14th, Sendai on May 21st, Sapporo on May 27th, with the finals on June 25th.
Since this is after the livestream on the 17th, it's likely there won't be any major new info from any impressions, but we'll keep an ear out regardless!
Reply || Read Comments
By Bolt Storm
March 31st, 2017
Ace Attorney anime now available on Steam
Looking for a place to watch the AA anime that isn't Crunchyroll?
Steam's got you covered
- the entire season is now available there. At time of writing, it's even on sale for 50 cents an episode or $8.16 for the entire season.
Note that the videos are still streams, not file downloads.
Reply || Read Comments
By Bolt Storm