[phpBB Debug] PHP Warning: in file [ROOT]/includes/session.php on line 1045: Cannot modify header information - headers already sent by (output started at /home/courtrec/public_html/index.php:130)
[phpBB Debug] PHP Warning: in file [ROOT]/includes/session.php on line 1045: Cannot modify header information - headers already sent by (output started at /home/courtrec/public_html/index.php:130)
[phpBB Debug] PHP Warning: in file [ROOT]/includes/session.php on line 1045: Cannot modify header information - headers already sent by (output started at /home/courtrec/public_html/index.php:130)


September 23rd, 2017

September 22nd, 2017

September 21st, 2017

September 14th, 2017
DGS2 sound interview/fan poll in this week's Famitsu
https://www.famitsu.com/news/201709/12141561.html
The Famitsu that went on sale err, yesterday in Japan, features the results of a special Famitsu poll on DGS2 held among fans, from who their favorite characters are to their favorite music tracks. The issue also features an interview with the sound staff of the game (and includes the German and Japanese lyrics to a certain song from the game...).
In a related story,
Takumi tweeted a picture of the (Japanese) lyrics of the song today
, which he wrote in five minutes. It's the first song in the game series with lyrics which were actually song (The Steel Samurai/Love Love Guilty did have lyrics, but were not sung in their respective games).
Reply || Read Comments
By Ash
September 12th, 2017
Come watch Nintendo Direct with us! (Sept. 13/14)
It's that time again - Nintendo has scheduled a Nintendo Direct for this Wednesday/Thursday, depending on where you are in the world!
The 45-minute show will start at 3 PM PT/6 PM ET/12 AM CET/7 AM JT on the 13th/14th. Since the focus is on games coming in the "next few months", there might not be too many big announcements... but maybe there'll be a surprise or two!
As usual, we'll be hosting a group viewing and chat on Cytube. Hope you can make it!
[
Court-Records is looking for copywriters... again!?
]
Reply || Read Comments
By Bolt Storm
September 7th, 2017
August 31st, 2017
August 31st, 2017
AA4 3DS LE cover+details announced
While those of us in the West will have to settle for a digital edition, Japanese fans will be able to pick up a physical limited edition of AA4 when it launches in November. Capcom today revealed the boxart for the LE and the contents of the mini-soundtrack!
The OST will feature some arrangements as well as some of the original tracks, and feature two new vocal tracks with KENN (Apollo's VA) and Ryouji Yamamoto (Klavier's VA):
OST listing wrote:
1. Apollo Justice ~ A New Chapter of Trials! [Featuring KENN]
2. Klavier Gavin ~ Guilty Love [Featuring Ryouji Yamamoto]
3. Troupe Gramarye (2017 arrange version)
4. Pursuit ~ Gotta Corner It (2017 arrange version)
5. Trucy's Theme ~ Child of Magic (2007 original version)
6. Ema Skye ~ Scientific Detective (2007 original version)
7. Lamiroir ~ The Landscape Artist in Sound (2007 original version)
8. Search ~ Core 2007 (2007 original version)
9. Cross-Examination ~ Allegro 2007 (2007 original version)
10. Apollo Justice ? Iustitia Sempiterna (2017 arrange version)
Capcom's also put up a trailer for the 3DS version.
[
Court-Records is looking for copywriters... again!?
]
Reply || Read Comments
By Bolt Storm
August 27th, 2017
August 23rd, 2017
Spice Interview with Takumi (DGS2/Industry Trends/more)
Entertainment website Spice posted
an interview with Takumi
yesterday as part of their Game Designer Dreams corner, where they interview game developers on how they got in the industry and their views on industry trends (in this case, social/casual games). They also talk about how the Ace Attorney series was created and about how development on DGS2 went, as well as mystery fiction, games that made an impression on Takumi in the past and now.
A full translation
of the interview has been posted on Gyakuten Saiban Library.
Reply || Read Comments
By Ash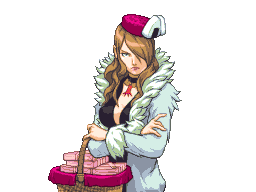 May 6, 2017 - JP

Ace Attorney 15th Anniversary Orchestra Concert

July 20, 2017 - Worldwide

Layton's Mystery Journey - Katrielle and the Millionaire's Conspiracy

August 3, 2017 - JP

Dai Gyakuten Saiban 2