[phpBB Debug] PHP Warning: in file [ROOT]/includes/session.php on line 1045: Cannot modify header information - headers already sent by (output started at /home/courtrec/public_html/index.php:131)
[phpBB Debug] PHP Warning: in file [ROOT]/includes/session.php on line 1045: Cannot modify header information - headers already sent by (output started at /home/courtrec/public_html/index.php:131)
[phpBB Debug] PHP Warning: in file [ROOT]/includes/session.php on line 1045: Cannot modify header information - headers already sent by (output started at /home/courtrec/public_html/index.php:131)


November 17th, 2018
First4Figures Phoenix Wright finally revealed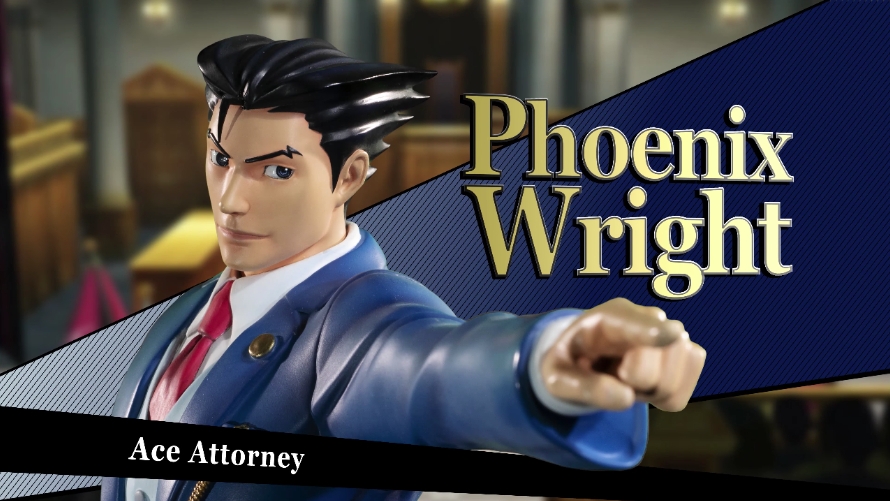 After first being teased way back in 2014, First 4 Figures has finally unveiled its Phoenix Wright statue, which opens for pre-orders on Friday 23rd November. You can find out how to pre-order the figure and watch a short video on F4F's website
here
(but be warned, they're usually on the pricey side). Even if you don't preorder, I think it's a promising sign that we're finally seeing some AA merch widely available outside Japan.
Reply || Read Comments
By Toatali
November 10th, 2018
RIP Missile, 2007-2018
It's with a heavy heart today that I report that Shu Takumi
has let the world know that his beloved Pomeranian Missile passed away this past summer
. He was 11.
Following the airing of last night's episode of the Ace Attorney anime, which saw a young Edgeworth meet a very peppy Pomeranian, Takumi tweeted out the following:
Shu Takumi wrote:
In last night's episode, there was a Pomeranian who passed the time happily with a boy named Edgeworth... the pomeranian's name wasn't said on-screen, but he just so happens to look like a certain dog at the Takumi residence; a dog that rocketed all over the place just like a Missile.

This past summer, Missile went to eternal rest at the age of 11. I'd shown him off a few times here on Twitter, and all of you loved him so much. I knew I had to tell you all sooner or later, but... Now that he's had one last appearance on the small screen, I thought now might be the time.

He passed away very suddenly, just a few days after I returned from my business trip in America. I believe he was waiting for me to come back before he went... Even now, I can't even think of it without being overwhelmed. Thank you for everything, Missile.

"I'll always always always be with you!"
Besides his latest appearance in the anime, Missile is closely tied to Ace Attorney: he was named after the police dog from the original trilogy. But most players know him from Ghost Trick, where he served as one of the protagonists and captured the world's heart as a top Pomeranian. On the game's third anniversary,
Takumi released a song celebrating Missile
, and even if it was about the version from the game, it's hard not to think it wasn't about his own faithful friend as well.
Missile is survived by his owner, Takumi, and his two siblings the cats Sankichi and Kinako.
Reply || Read Comments
By Bolt Storm
November 7th, 2018
Ace Attorney Trilogy HD in Famitsu 11/8
Previews for this week's Famitsu magazine are out, and reveal that the recently announced Ace Attorney Trilogy HD port for PS4, Switch, Xbox One and Steam will be featured in the upcoming issue. We'll have high definition scans of Famitsu when it's out. Furthermore, the English Ace Attorney twitter account has announced that it too will be sharing new details about the upcoming ports, likely the same as what will be shared in Famitsu.
For those in Japan, the release date of the port has been announced as February 21st and e-Capcom has also put up its limited edition versions of the game for Switch and PS4. Depending on which version you buy, it comes with a copy of the game, a soundtrack CD, a drama CD, a mini canvas art piece, a buildable Blue Badger kit and even some Steel Samurai trading cards. You can order them
here
!
Source
Reply || Read Comments
By Toatali
October 31st, 2018
One Hour Anime Special to be broadcast in January
A one hour long prequel episode to the current AA Season 2 is set to air on January 19th at 5.30pm JST. It will reportedly be based on Turnabout Memories. For those in Japan, a special cinema airing of the episode will be shown on the 17th, with special guests Yuki Kaji (Phoenix) and Aoi Yuuki (Maya) talking about the production of the show.
Source
Reply || Read Comments
By Toatali
October 6th, 2018
Ace Attorney Anime Season 2 has started!
Just a reminder that the first episode of the second season of the Ace Attorney anime aired today - it covers the events of The Lost Turnabout, and can be streamed now for Crunchyroll premium users at
https://www.crunchyroll.com/ace-attorney
.
The show airs every Saturday and will include an original episode written by Shu Takumi later in the season.
Reply || Read Comments
By Toatali
September 22nd, 2018
DGS Fan-Translation Update
The
Scarlet Study
Dai Gyakuten Saiban fan-translation team have announced a new update. Episodes 3 and 4 of the first DGS game will be available today for both 3DS and Android, and you can find a trailer for that
here
.
They have also announced they're working on porting the Ace Attorney Investigations 2 translation to Android, and you can find that announcement
here
.
See
this post
for more details on the patch.
Reply || Read Comments
By Toatali
September 22nd, 2018
Tokyo Game Show 22/09 News Roundup
The first Tokyo Game Show Ace Attorney Panel has finished airing, and you can watch it all
here
. Even if it wasn't quite what some fans hoped for, there were still a number of announcements.
The biggest one was the announcement of a new Ace Attorney Trilogy port, with updated graphics and UI. The game will be released worldwide on PS4, Xbox One, Switch and Steam in early 2019. Our post on the port, with trailers and screenshots is
here
.
A new trailer for the anime's second series, as well as a companion manga were also announced. You can find the new trailer at about 21 minutes into the conference, and we'll post it separately when it becomes available.
Capcom also announced a new orchestral concert to be held on March 30th 2019. Tickets will become available on November 24th.
And of course, we also can't forget the Dai Gyakuten Saiban themed credit card that was also announced for Japan...

Reply || Read Comments
By Toatali
September 22nd, 2018
Ace Attorney Concert 2019 announced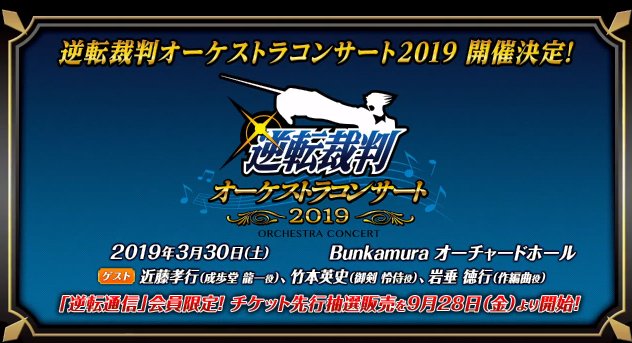 A new Orchestral Ace Attorney concert has been announced at the Tokyo Game Show for March 30th 2019.
Reply || Read Comments
By Toatali
September 22nd, 2018
Ace Attorney Trilogy HD Announced for Multiple New Platforms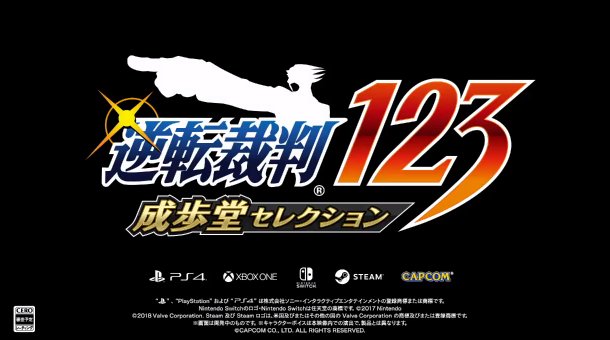 Ace Attorney 123HD is coming to Switch, PS4, Xbox One, and Steam! It will launch early 2019 worldwide, and there will be an eCapcom limited edition in Japan.
The UI and some assets have been updated, and the game now features 10 save data slots. You can watch the English trailer here
here
, and the Japanese trailer
here
Spoiler: Lots of New Screenshots
Reply || Read Comments
By Toatali
September 20th, 2018
Ace Attorney Panel at TGS 22/09
The Tokyo Game Show has just started, and on Saturday 22nd there will be an Ace Attorney related panel streamed live and promising to be 'unmissable'. If you'd like to watch the panel with us, we will be streaming it as always at
http://cytube.court-records.net/r/CR
. The panel will be 40 minutes long and starts at 16.00 JST (3.00 EDT, 00.00 PDT, 8.00 BST and 9.00 CEST).
We'd love to see you there to watch the panel unfold and chat about any news with fellow Ace Attorney fans! If you can't make it, any news will be posted here, and on our
twitter
,
tumblr
,
Discord
and
new website beta
.
Plus, make sure to stick around after the stream for a special surprise...
Reply || Read Comments
By Toatali